Hey! I'm back onstage! It's so hard, why do people do this?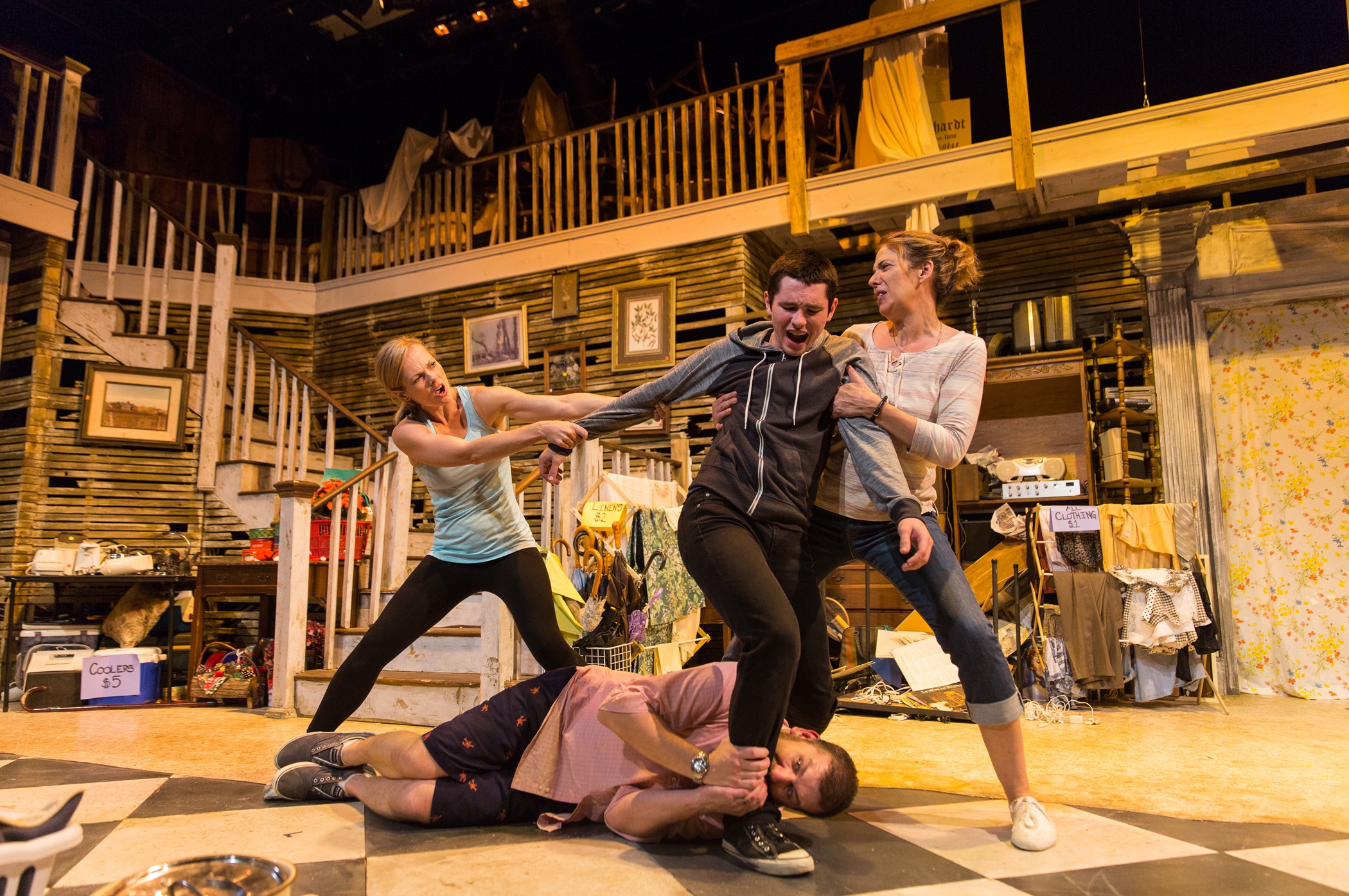 I got lazy writing plays where you only have to come to the theatre once in a while—and you can have a drink before the show.
I play Toni, an intensely damaged live-wire (is there any other kind?) who takes out her anger and hurt out on any available target. Except, she's right to be angry. And I kind of agree with everything she says. But the things she does...not so much.
This is a gorgeous sprawling play by Brandon Jacobs-Jenkins—and we have an amazing cast. Directed by my friend (fangirl) Bevin O'Gara. Until October 10. SpeakEasy Stage at the Calderwood Pavilion. In the Roberts (Maserati of Boston theatre.)